With rice. Or with homemade naan bred. Or with rice AND naan…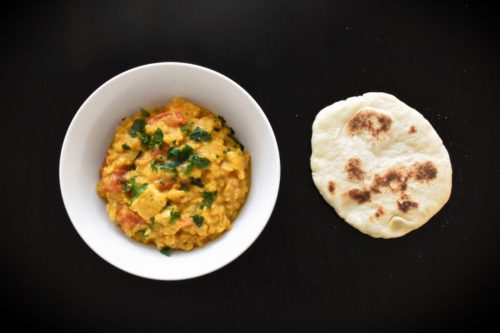 Dice the tofu and leave in a bowl together with the soy sauce.

Chop the onion and the ginger finely.

In a non-coated pot, heat some coconut oil and fry the onion together with the ginger.

Before the onion has taken on color, add the spices: 1 tsp cumin, 1 tsp turmeric and 2 tsp curry. Stir well - it should stick to the bottom of the pot, which develops a delicious roasted aroma!

But before everything burns, add the lentils and vegetable broth. Cover and simmer for 10 minutes over low heat.

After the 10 minutes, add the roughly diced tomato and the coconut milk. Cover and let simmer for another 5 to 10 minutes until the lentils are tender.

Then carefully add the tofu (including the soy sauce) and season with salt, pepper and balsamic vinegar. Optional spice up a bit with chili to taste.

Let it rest for a few minutes with the stove turned off and then enjoy.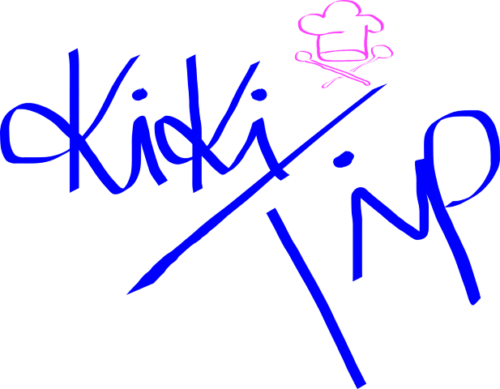 Is ideal for warming up!