…or as a dip for your carrot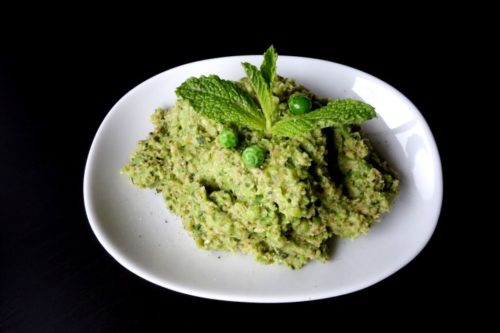 Roast the sunflowerseeds without oil and put them aside.

Sauté the onion in some olive oil. Then add your fozen peas and swing your pan for another minute to defrost the peas.

In a food processor combine sunflowerseeds, peas-onion, mint and 1 tbl olive oil until smooth.

Season with salt, pepper and lemon juice to taste.