Watch out – this sour-hot soup reveals itself as a true explosion in taste – and in the cold season it gives you warm feet …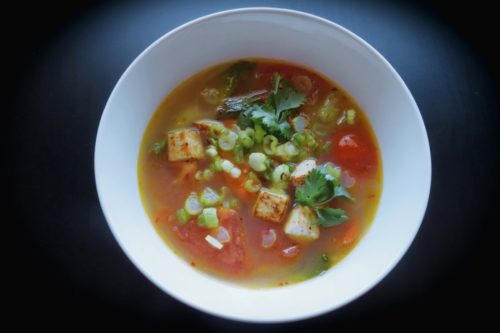 Half of the ginger chop very finely, the other half cut in slices (BUT: the slices only are for the sake of seasoning, and not intended for consumption!)

Cut onion in half and chop fine slices.

Wash the pak choi and cut into thirds.

Cut the lemon grass in thirds and squeeze it with the back of the knife so that all the essential oils can escape and it can develop its full aroma. (ATTENTION: the lemongrass is there to flavor the dish and not intended for consumption!)

Cut tomato roughly (not too small!)
Heat coconut oil in a pot. Sauté ginger and onion for 2 minutes. Add carrots and lemongrass and pour in the vegetable broth. Bring to a boil and simmer for 10 minutes.

In the meantime, dice the tofu and fry in plenty of coconut oil in a pan until it is brown on all sides. Salt and pepper vigorously and caramelize with agave syrup. Remove the pan from the stove and allow to tofu to relax 😉

Now add tomatoes and pak choi to the soup and simmer for another 5 minutes until they are tender.

Add the tofu, coconut milk, lemon juice and soy sauce and season with salt, pepper and chili.

Serve sprinkled with green onions and plenty of cilantro.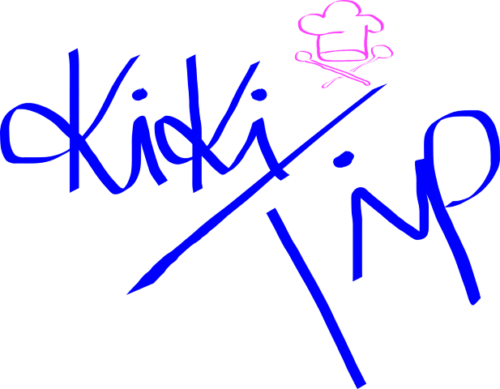 What to do with coconut milk leftovers? Put it in small Tupperware boxes (best 150 – 200 ml) and freeze. Once frozen you can put them in a freezer bag until the next use.