These balls satisfy every palate!
Enjoy even without spaghetti, as finger food, for your buffet.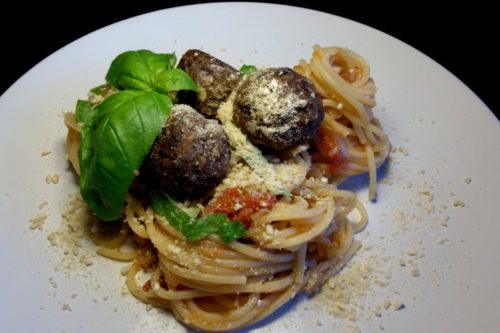 Ground all ingredients in a blender to "parmesan".
Heat oil in a pot (uncoated) and cook onions for about 3 minutes.

Then add the garlic and carrots and cook for another 1 - 2 minutes.

Now add tomato paste. Stir until the paste starts to stick on the pot bottom.

Deglace with red wine before it burns and let cook for 1 minute.

Pour the can tomato and cook covered for 10 - 15 minutes.

Season with salt, pepper and oregano.
Drain beans and put into a big bowl. Mash with a potato masher or similar.

Cook onion with oil in a pan for 3 minutes, then add garlic and cook for another minute. Then put onion to the beans.

Add all other ingredients (except the flour) to the bean mixture and knead with your hands. Let stand for about 10 minutes to allow the oats to absorb the liquid.

Now taste and season with more salt/pepper if wanted. Then form little balls - wet your hands, then it is less sticky and you can shape nice balls.

Fry the balls in oil for about 4 minutes on each side.
Spaghetti with Meatballs & Tomato Sauce & Cashew Parmesan
In a pot combine the spaghetti with the tomato sauce. Then throw on a plate.

Top with the "meatballs" and sprinkle with "parmesan" and fresh basil - just as you like it.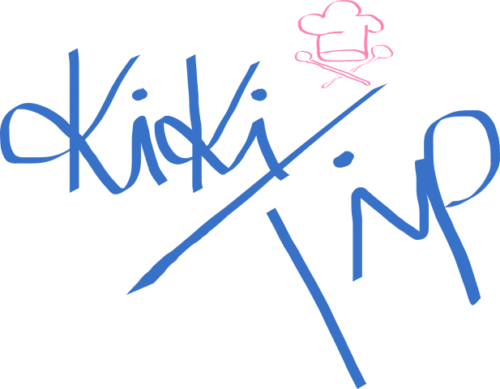 There are sweeter and less sweet tomatoes – so: tastes your tomato sauce a little dull just add a little sweetener (like sugar or agave syrup) and/or balsamic vinegar!